Benicia Main Street has thrills and surprises throughout the month of October with a packed schedule of fun activities in Downtown Benicia.
12th Annual Scarecrow Contest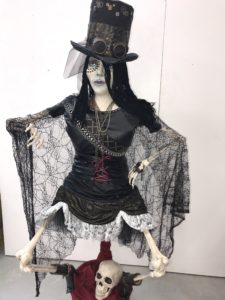 Scarecrows are on display throughout the month of October.  Businesses on First Street and throughout Benicia will show off imaginatively created scarecrows. The public is invited to vote "People's Choice" with paper ballots available at Benicia Main Street, participating businesses, and Benicia Farmers Market. Voting ends Monday, October 21st; 1st, 2nd, and 3rd place winners of "People's Choice" will be announced shortly thereafter.
Photo Gallery of Participating Scarecrows
Haunted Depot
The normally mild-mannered Southern Pacific Railroad Depot will mysteriously transform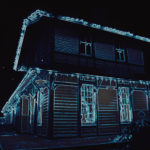 into a frightful depository of ghosts, goblins and spirits daring the public to pay a visit.
Admission is $3 and $2 for children age 5 and under. The hours of the Haunted Depot are Fridays, October 18 & 25 from 6-9pm; Saturdays, October 19 & 26 from 6-9pm; and Halloween from 6-9pm.
Halloween Costume Contest & Sidewalk Stroll
Benicia's Halloween tradition continues on Saturday, October 26th at 10am with the annual Halloween Costume Contest and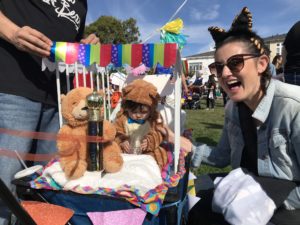 Sidewalk Stroll at the City Park, located at First and Military Streets.   Kids of all ages enjoy the popular Halloween event.  Local merchants on First Street get into the spirit offering candy and treats as kids and families stroll First Street trick-or-treating. At noon on the First Street Green, located at First and East B Streets, the public can enjoy the ever-popular Canine & Critter Costume Contest with prizes. Announcement of the winners of the Halloween Costume Contest to follow.
Canine & Critter Costume Contest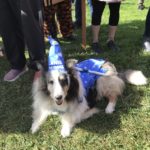 On Saturday, October 26th, bring your pets down to the First Street Green at noon in their Halloween best and let them strut their stuff.