Downtown Benicia's Annual Wellness Week!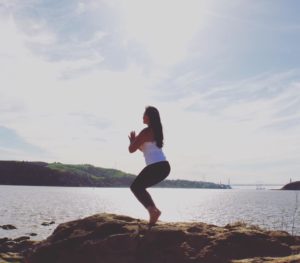 A week to discover wellness downtown from First Street businesses for a nourished mind, body, and soul!
During the week of Live Well Benicia, enter a drawing to win $100 in Downtown Dollars by filling out a form and showing Benicia Main Street a receipt from one of the 18 participating businesses. Drawing forms are available at Benicia Main Street and participating businesses.
Participating Businesses & Promotions
Barbara Patrick SKIN THERAPY• 831 First St. • 718-5062
Treat Yourself Well Big Yearly Sale!
Dermalogica 20% off
Some select Dermalogica Products 50% off
Free Skin Analysis and Samples
Reboot Your Winter Skin with your choice of a Free Expert Eyebrow Wax or Heated Hand Mitt treatment with Customized Facial booked during Live Well Benicia.
MASSAGE BY Lin • 831 First St. • 718-5062
New Client Special 10% off
Christina S Fashion Destination • 370 First St. • 745-5125
20% off the entire line of De la Terre
Daughter of Luna Floral Design • 931 First St. • 750-5167
15% off all plants to promote health and wellness
Essential Wellness • 555 First St., STE 200 • 695-0735 with Shawna Radford, CMT
$10 off aromatherapy consultations (regularly $35)
$5 off retail purchase of $50 – $99
$10 off retail purchase over $100
First Impressions Salon & Spa • 832 First St. • 747-6910
First-time visit savings: Brazilian Waxing or a Spa Facial with Jennifer Florido – $10 off. Book with Jennifer at 925-285-8069.
Complimentary haircut with any color service or $10 off any haircut. Book with Tammy Silva at 510-910-7217 or Joyce O'Brien at 707-317-3103.
Hosting 4 different informational skincare presentations on Saturday 2/22 & 2/29 from 10-11am & 3-4pm. Our esthetician, April, will educate on the latest products & treatments to treat teen acne or reverse the signs of aging. Demo our advanced technology Hydrofacial (water dermabrasion) & microcurrent machines. RSVP to April at 925-518-3090 with presentation attending. If you cannot make it, feel free to request a complimentary personalized consultation.
20% off any services including waxing, facials & lash extensions with esthetician April. For those more interested in detox therapies, try 30 minute Infrared Sauna with a 20 minute Buff Enuff massage treatment for only $40. Book with April at 925-518-3090.
Freshly Rooted Tribe • 252 First St. • 315-5947
Golden Reef Day Spa & Beauty Bar • 621 First St. • 750-5764
25% Off Facials, Sugar Hair Removal, Waxing, and Eyelash Extension Services.
10% Off Imagine Skincare
10% Off Farm House Fresh Body Products.
HQ Gallery • 333-D First St. • 319-1136
Art for the Heart – we will have drawing, crayons, colored pencils available for people to come in during business hours – 11am-5Pm Thurs-Sun. Art books to look at, be inspired by! Come "draw to your hearts content"
 Juice House Co. • 611 First St. • 400-5638
10% off entire purchase (not valid with any other promotion)
 Luminosity Skin Therapy • 841 First St. • 925-212-6691
2 synergistic personalized treatments. Such as – a peel or microdermabrasion, ultrasound, scrubber, galvanic, extractions, stem cell, hyaluronic mask, LED and high frequency. Intensive customized 2 stage service facial for Live Well Benicia price of $50.
Rooted Beauty Studios • 601 #101 First St. • 342-3801
Free mimosas for any service booked for 2/29 (limit of two)
Sepay Groves Olive Oil • 364 First St. • 434-8222
Sparkly Ragz • 560 First St. • 426-4303
20% off all candles
Mix & match sale with our bath products
Studio J Salon • 1036 First St. • 315-1495
$40 for lash lifts and 20% off for eye lashes extensions by Marissa at 925-826-4907
20% off for facial or microdermabrasion by Gina at 916-613-4462 or Angela at 707-208-9219
Sweetness & Light Flowers & Events • 301 First St. • 652-5599
Featuring "pick me up" bud vase bouquets for a quick bit of self-care
New wellness plant essence sprays by local vendor Nectar Essences
"Sign-Up" special for our weekly floral subscription of 25% for the first month (one free delivery)
Training Loft 714 • 714 First St. • 742-4043
Zero enrollment fee Feb 22 – 29
Wellness Wisdom • 827 First St. • 746-6099
10% off Ionic Foot Detox
$25 off Access BARS therapy